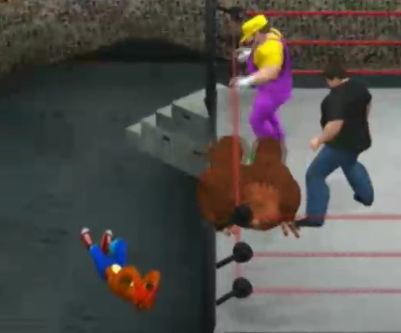 On February 9th Jewario, Donkey Kong and Gaben brutally beat Crash to death on orders of Skelenegro.
The picture pretty much sums it up, as the best wrestlers that the /v/WE has to offer take out the trash.
The whole execution took 2 minutes and 8 seconds.

It is unknown if Crash had died during the battle itself. However,Crash was considered deceased by later scan of Gaben's Stomach.