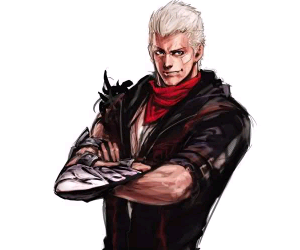 "You need to feed your brain, not your ass!"
Gene is the cocky, badass protagonist of the minigame from Chihuahua Races, God Hand.
Biography
Edit
Hailing from parts unkown, Gene is the owner of the mysterious and all-powerful God Hand. He ended up with said God Hand after fighting off bandits that were chasing after a woman who was in posession of the God Hands. But really, he didn't do anything but act as a distraction so the bitch could escape, and he got his right arm hacked off as a result. The woman replaces the missing appendage with the God Hand, making him less of a fucking failure and more of a BADASS MOTHERFUCKER.
He's known for defeating the Four Devas, an elite group of demons and Angra, the Demon King and sealing him back in his prison.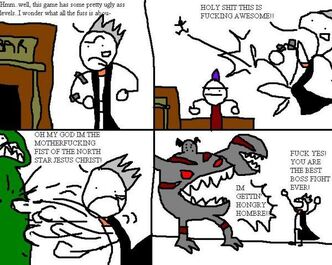 Many /v/WE fans are hoping to see Gene DRAGON KICK HIS OPPONENTS STRAIGHT INTO THE FUCKING MILKY WAY!
thumb|left|380px|Gene preparing to beat a bunch of midget heads in.