OP

OP, drunk on the darkside with bratwurst.
/v/WE Character
Titles
/v/WE Broadcaster, Skelenegro's apprentice
Series
Team Swift
Allies
Skelenegro
Enemies
OP is a stupid fucker whom everyone loves. He is also know as "Mike Erector" (a spin-off of saying "My Character" in a German accent).
OP's alter ego is his character Antraxo, who recently took on the nickname Carlito to do battle in the ring. He's a Tex Mex Hero.
Broadcasts the /v/WE from somewhere in Germany. Some believe he streams from the underground caverns of the infamous Auswhitz Concentration Camp. Auschwitz is in Poland you retard.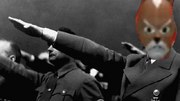 When not wrasslin, OP spends his spare time as a professional rally driver, recently setting the record of 308 sanics/ph, and also as an elite commando in an anti-terrorist unit.
On 02/16/2012, Mike finally dropped his sombrero for a skin tight suit and druid robes, finally making Mike's erector climactic in size and power. Women cower in it's shadow, while men can only flee the battlefield in a true shamefur dispray. There are some that believe this, plus the outrage taken against Hoovy after his victory over Big Boss, paired with the random laugh from lord Palpatine himself during said match, can only mean that Mike Erector has indeed turned to the dark side and is now a Sith Lord.
Is also a big fan of Pac-Monk's theme.
OP Singing Snake Eater
Edit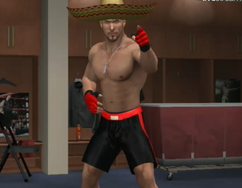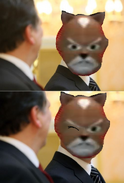 Theme Song
Edit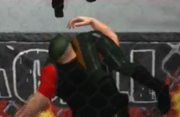 Is a big fan of Pac Monster's theme, using it to upset people who are outraged at a match's outcome.
Is a faggot
Is believed to have a scottish counterpart named Mack Erector. Their relationship is unkown.
Despite his recent turn to the darkside, Mike still lovingly takes care of his dog, a Yorkshire Terrier, who can occasionally be heard on the stream.
Everyone loves his accent.
Is a fan of burnt toast. calling it his "favourite foot"
Recently got a scholarship in druidism.
Tried to run an elevator game in Gmod with his audience once, but the game wound up being extremely laggy and many of the audience got addicted to a certain individual's crack rubber tube.
Also once tried to play an RPG, but quickly lost to the first batch of monster. Much to the delight of the audience.
Sometimes forget to set the PS3 to english, resulting in a language barrier.
Has an official "YA BLEW IT" counter, which the audience delicately keeps track of.
Has the record of longest fight in a rumble with Liquid. With Mike being powered by a thousand bratwursten and the love and hate of his beloved shat.
Revealed on 27/02/2012 to be our COE's apprentice
Also planned the horrible murders of Our Favourite Deputies and Jackie Chan. 27/02/2012 is now generally known as Slaughter Day.
Beat the everloving shit out of PK after a furious game of monopoly. However, PK bought out The Future who held our german hero in a chokehold while PK still got the money in the bank, ensuring that OP blew it again.